VIDEO - duration: 08'30 year: 2011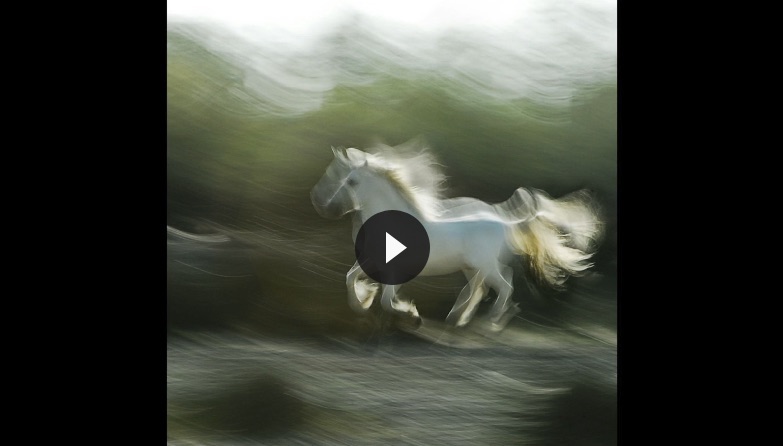 The time for a move
Charles-Edouard Platel composed the music and produced the video movie from the original photos of the photographer Michel Di Maggio, who designed this animation tor reveal the process of producing his pictures, developed on bi-chromated gumma frames.
Each picture is preceded by the shots which decompose the motion to the equilibrium point where a single picture suggests both the move which leads to it and the continuation of the trajectories.
The subjects are here the contemporary dance, flamenco, trees in a storm, and wild horses gallops.
Sound material: excerpts from "Wave surfing", "Acousmatic Transmutations", "Anachronistic Poems". .
"The time for a move" was projected in public premiere in October 2011, to accompany the exhibition of Michel Di Maggio' photographs during the Hélium artistic course in the vallée de Cheveuse.
Look at Michel Di Maggio's article about his specific photographic process on the French version of this page.