Please fill out the Contact form to submit your question. We will reply as soon as possible.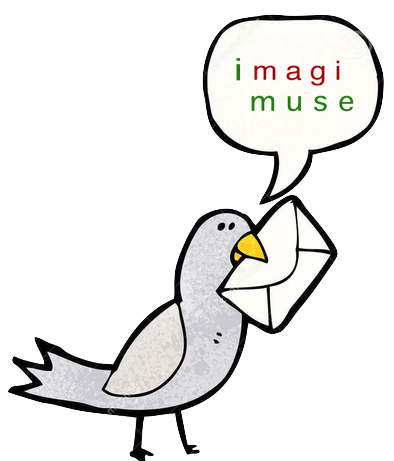 Téléchargement de musique / Music download

Magasin physique CD, DVD, livre / CD, DVD, book physical store
(voir le catalogue / look at the catalog)

Libraires, disquaires / Book shops, Disc shops:
le livre "Musique Imaginaire" et les albums CD sont disponibles chez SOUFFLE CONTINU 22 rue Gerbier 75011 Paris
Achat en librairie: vous pouvez demander à votre libraire, qui va commander le livre pour vous. Vous pouvez aussi commander sur internet via une librairie en ligne en précisant le titre et/ou le N° ISBN
Achat direct à IMAGIMUSE / Direct purchase
Réactivité selon disponibilité, d'immédiate (en général) à 3 semaines./ Reply time according to availability, from immediate (in general) up to 3 weeks.
-- Print this document --
Preamble
This document is an appendix to the Credits and Legal Information document. IMAGIMUSE.NET reserves the right to modify at any time and at his own discretion the present general conditions of use and sale (CGUV). It concerns downloads from the present website htpps;//www.imagimuse.net, knowing that part of the catalogue can also be downloaded via general platforms: Applemusic, Deezer, Spotify, Bandcamp, etc,... which have their own customer relations policies.
Use of data by the Customer:
IMAGIMUSE.NET makes available to the non-professional public an offer for the definitive downloading of audio or video files of electroacoustic musical works composed by Charles-Edouard Platel, who owns the intellectual property.

Mentions légales du site Imagimuse.net
(Loi pour la confiance dans l'économie numérique)
Nom du site:
IMAGIMUSE.NET
Editeur, webmaster,
auteur des contenus multimédia
et responsable de publication:
Charles E. Platel
9 cour de la bastille 91470 Les Molières - France
+33 (0)6 87 22 29 78
charles-point-platel-arrobace-orange-point-fr
Hébergeur:

GANDI-SAS

63-65 boulevard Massena à Paris (75013) FRANCE

Identifiants entreprise:
SIREN: 511 232 829
SIRET: 511 232 829 00016
TVA non applicable (art 293B du Code Général des Impôts)