duration: 18'00 year 2008

CD
First tape version in 1994, digitally re-mixed and composed in 2008, ISWC: T-702.366.387.0

Charles-Edouard Platel, composer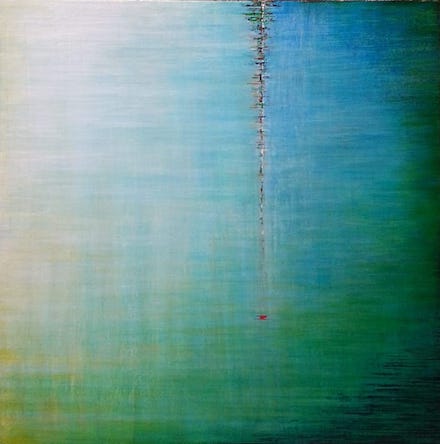 A journey in a world from which we can forget to come back, as in the henceforth mythical subject of the diver friend of dolphins, as popularized by Luc Besson's movie 'Le grand bleu".
- Amazed exploration,
- Abyssal euphoria,
- Upward return to the atmosphere ("Vortex Teleportation").

The listener is immersed in force fields realized by the populations of sound objects and the ballet of their trajectories. For example the harmonic, melodic and minimal objects evoke the eternal peace of ocean deeps, whereas those an-harmonic, unpredictable and contrasted evoke the irresistible attractions.
At the beginning the spiral slides attract towards the wonderful abysses. Then the music becomes slow, contemplative, but attentive. Finally, the agitated vortex call up to the urgent rise towards the open air.
Sound material:
This work was historically produced in two times: a first raw version with analogical tools, 1994, and this achieved version that reprocesses the former material with recent digital tools.
The originally set up analogical system exploited resonance and time shift phenomenons induced by both electronic and acoustic feedback. Sounds spontaneously slide in all dimensions, according to the properties of an universe created by the electronic equipment organization, tuned and used as a semi-automatic musical instrument, specifically wired for each one of the three parts.
This electro-acoustic scheme principally is based upon the PV module of a SPV-355 ROLAND synthesizer, capable to drive another RSF Kobol synthesizer from the frequency analysis of the signal of a microphone several meters away. Three cascading tape recorders enabled to tune the time feed back loops.
Resulting magnetic tapes have been cut and pasted to perform the montage, in better conditions that before, mercy to multi-track digital techniques.