duration: 23'33 year: 2018

CD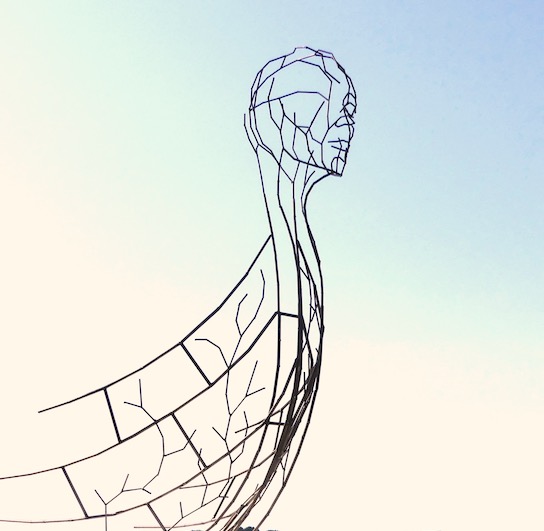 "Etre en devenir" sculpture acier par Isabelle Garbil Fauve-Piot
ISWC: T-703.947.230.7

Charles-Edouard Platel, composer
« Sailing » , music by Charles-Edouard Platel, and "Etre en devenir", sculpture by Isabelle Garbil Fauve-Piot are associated in the installation "Temporalité de l'être" that evokes a ship on the ocean, like a being who advances in life, from birth to death, who experiences the present moment and moves resolutely towards its future.
The music suggests this experience by evoking peaceful, invigorating, rough or reverie-inspiring sailings.
Open sea (6:04)
Passages (6'40)
Wake (3'19)
Gentle breeze (7'28)
Sound material: synthesizers, sea scenes (thanks to BBC Sound effects) and other sounds worked with the tool Ondolon. The music is played by a soundsystem inside the base of the sculpture.

In June 2018, 1st prize in the competition organised by the Parisian gallery l'Achronique for the two works "Temporalité de l'être" and "Almost nothing, almost none", associating sculpture and music.
SAILING was performed by C.E. Platel during two concerts at the Pavillon des Arts et du Patrimoine, Châtenay-Malabry, 2019 - 7.1 surround system.