duration: 5'40 year: 2008

CD
ISWC: T-702.639.505.

Charles-Edouard Platel, composer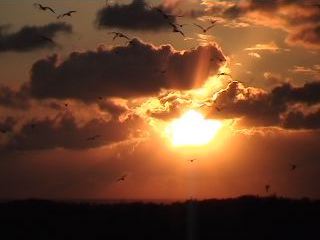 Those who participated in some stressful and sometimes dangerous days of revolt will find maybe in this musical moment this special atmosphere of the evenings after the action: the deep fatigue, the fever or the anxiety of the course of the events, mixed in the idealistic hope of future smiling days.
Sound material: software synthesizers, use of a picture of the sunset as a sonogram, RSF Kobol analog synthesizer, voice.
Created as contribution for the 2008 IMEB festival "Open Work" on the theme of the revolution.