duration: 35'22 or 14'57 year: 2011

CD
ISWC: T-702.776.156.6

Charles-Edouard Platel, composer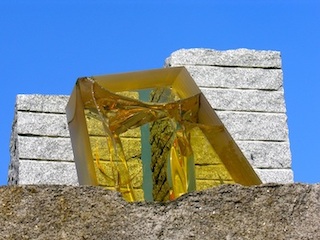 Just awake dancing shapes come to disconcerting ballets. Furtive transformations of fleeting assemblies of selected and carefully re-forged metallic noises.
A subtle sound environment for some art exhibition, intended to be played nonstop. The four parts are separated by silences of variable durations.
Sound material: concrete music using metallic and aerial sound samples (thanks to Ghislain Delusseau, sculptor of waste material), Randolon random sequencer.
"Persistent Objects" was played in a loop in public premiere at the Cécile Dachary's exhibition during the Hélium artistic course in the vallée de Cheveuse, in November 2011.
Danse de l'univers - Jacques Renaud (détail)